I haven't been posting much recently because, well, there hasn't been that much going on. No holidays and cold weather don't give folks many reasons to have free events. But all that is changing. Warm weather, here we come! Get ready for a fabulous Spring full of Earth Day celebrations, culture festivals and general let's hang-outside-because-its-super-nice parties.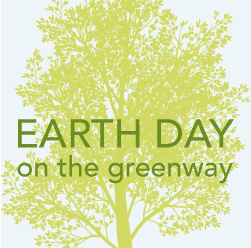 Really we should be celebrating the Earth and the fact that we have this gorgeous greenway here in Boston, instead of a superhighway, everyday. This festival will showcase the new gardens at Dewey Square, interactive music making and an historic Boston tour with BostonWalk.
Poor Greece,
they aren't doing so well these days
. But 100 years of independence, that's some good news. The Federation of Hellenic Americans will be celebrating with a
Big Fat Greek Wedding
parade and festival on the Common. I'm pretty psyched to see what they have in the parade. And who doesn't love some good feta and olives?
All week! Cambridge, MA
Holy camoly. Calling all nerds, RadioLab lovers, amateur tinkerers.
The festival starts with a frickin'
carnival
on Friday at noon. The week-long festival will feature 'Everything You Wanted to Know About Slideshows' (really), a
Light Blades
show, 'Math and

Origami', an author talk on How the Hippies Saved Physics, and more. Literally 100% of this looks fascinating. I won't judge if you take a week off of work and just hit this up all week.